News
Department of Health - Abu Dhabi issues new standards to classify healthcare facilities as Centers of Excellence, The new standards apply to healthcare facilities offering adult and paediatric HSCT services as well as those offering Adult Cardiac Surgery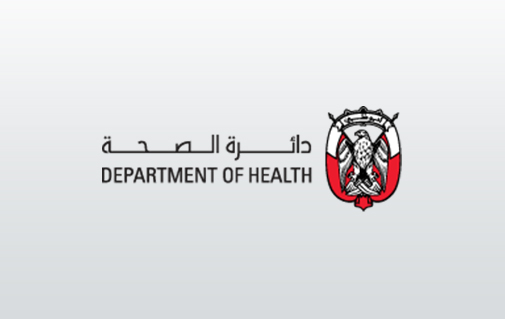 17 Dec, 2019: The Department of Health - Abu Dhabi (DoH), the regulator of the healthcare sector in the Emirate, has issued a new set of standards licensed healthcare providers who seek to be recognised as Centres of Excellence in Hematopoietic Stem Cell Transplantation (HSCT) Services for Adults and Pediatrics, as well as Adult Cardiac Surgery must comply with in order to be so recognized.
In order for healthcare facilities specialising in HSCT services for adults and paediatric to be recognised as Centers of Excellence, the new standard requires the healthcare facility to have the acquisition of designated in-patient facilities, access to 24/7 lab and pharmacy services, international accreditation, in addition to the availability of specialized healthcare professionals ,and the provision of pharmacological, surgical, and non-surgical interventions. Additionally, the healthcare facility must demonstrate a commitment to education, research and training focusing on HSC and HSCT-related sciences whilst also implementing a data management system that aligns with DoH's standards.
Healthcare facilities offering Adult Cardiac Surgery can be recognised as Centres of Excellence if they are equipped with dedicated cardiac surgery ICU facilities, cardiac operating rooms, an on-call team, and a 24/7 support from neurology, diagnostic imaging, vascular surgery, general surgery and any other specialty required. Surgical staff at such facilities must have demonstrated superior skill and contribution to the profession and must hold an equivalent of American Board of Thoracic Surgery, or FRCS (Canada). Furthermore, CoE services provided in authorised healthcare facilities must provide a range of integrated cardiac surgery and structural heart disease interventions to support the safe and effective care of patients, ensure the availability of data collection clinical programs which submit clinical outcomes and specified registry data elements to a national or international database in alignment with DoH's standards.
H.E Mohamed Hamed Al Hameli, Undersecretary of Department of Health Abu Dhabi said: "As the healthcare regulator in the Emirate of Abu Dhabi, DoH has developed a stringent set of standards that are aimed at providing the highest quality of specialised medical services. We have set a best-practice framework for regulating the healthcare sector in Abu Dhabi through evidence-based and thorough research to measure the positive outcomes of existing healthcare facilities to become Centres of Excellence."
"This approach will contribute to further enhancing the quality of healthcare services in Abu Dhabi, providing an exceptional patient safety and overall patient experience thus maintaining a global position as one of the leading medial tourism destinations. In return, this will drive more investments to the healthcare sector in Abu Dhabi. DoH continues to work towards its vision of creating 'A Healthier Abu Dhabi', ensuring the delivery of world-class healthcare services and a healthy and fulfilling life to all citizens of Abu Dhabi and residents alike." Al Hameli added.
The Centres of Excellence are healthcare facilities which provide specialised and distinguished programs with an exceptionally high level of expertise and multidisciplinary resources focused on particular service lines and/or services delivered in a comprehensive, interdisciplinary fashion to achieve the best patient outcomes possible.
For more information on the new standard, visit www.doh.gov.ae/resources/standards.aspx
-Ends-