News
As part of "AAMEN" Programme DoH issues new standards to ensure patient healthcare data privacy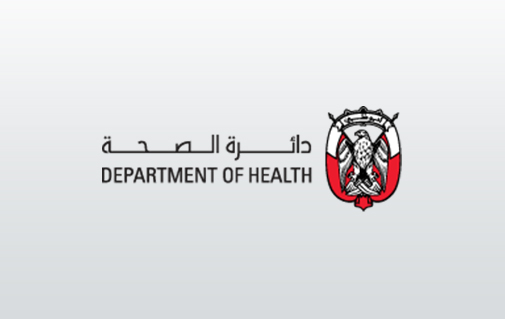 23 Dec, 2020: As part of its "AAMEN" programme to ensure compliance with information security standards, the Department of Health – Abu Dhabi (DoH), has shed light on the new standard for patient healthcare data privacy, developed in collaboration with a number of public and private healthcare facilities in the emirate.
This comes as part of DoH's intensified efforts to maintain a robust and advanced healthcare ecosystem that will further contribute to the efficiency of Abu Dhabi's healthcare sector through launching a wide range of initiatives to protect the privacy of patient's healthcare data and to carefully consider the circumstances under which it may be used or disclosed for specific purposes subject to the patients' consent.

The new standard mandates all healthcare facilities in the emirate, healthcare professionals, insurance companies, service providers and third parties who have access to, process or store patients' healthcare data, adhere to a stringent set of additional requirements for monitoring and protecting patient data, in addition to handling data with the utmost confidentiality, integrity and privacy while ensuring accessibility per applicable principles.
The standard further complements the existing regulations that prohibit the trade or exchange of the patient's health data and information outside unless authorized, as well as the protection of patient health data and information from vandalism, damage, modification, alteration or unauthorized deletion. In addition to that, the new standard facilitates access to health data to authorized individuals when needed and ensure patients' right to control access to their personal or healthcare data.
Abdulla Bader Al Sayari, Chief Information Security Officer at DoH said: "The privacy of patient data is of the utmost importance for Abu Dhabi's healthcare ecosystem, and is key to ensure that we continue to provide high-quality integrated healthcare services to all community members and further boost their trust in the effectiveness of the services provided". DoH is keen to work closely with several healthcare facilities in the emirate to continue putting in place new standards and reinforce joint efforts devoted to further enhancing patient data privacy, especially in light of the rapid developments witnessed by the information exchange and storage sector."
The standard focuses on several aspects, including procedures for data privacy and classification, training and awareness, risk management of privacy risks and mitigation of their severity, privacy by type of service, including virtual services and telemedicine, systems inventory, record keeping and safe disposal.
DoH developed this new standard in cooperation with several healthcare facilities from the emirate's public and private sectors, including Abu Dhabi Health Services Company – SEHA, VPS Healthcare, Mediclinic Middle East, Danat Al Emarat Hospital, Ahalia Hospital, New Medical Center, Kanad Hospital, Dar Al Shifa Hospital, Cleveland Clinic Abu Dhabi, Imperial College London Diabetes Centre, Healthpoint Hospital, Home Health Medical Centre, Fakih IVF Fertility Center and the Heart Medical Center.