News
Department of Health – Abu Dhabi issues standard for recognising healthcare facilities as Centres of Excellence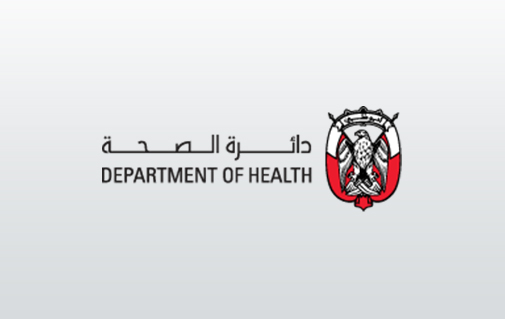 2 Jul, 2019: The Department of Health—Abu Dhabi (DoH), the regulator of healthcare sector in Abu Dhabi, has issued a new standard that sets the general framework for recognising healthcare facilities in Abu Dhabi as Centres of Excellence. The standard outlines the necessary criteria and prerequisites for licensed healthcare facilities who seek to acquire the designation.
As per the new standard, should healthcare facilities wish to be recognised as a Centre of Excellence, they are required to meet the minimum standard requirements set forth by the DoH, which is available on its website (www.doh.gov.ae).
The Centres of Excellence are healthcare facilities which provide specialised and distinguished programs with exceptionally high level of expertise and multidisciplinary resources focused on particular service lines and/or services delivered in a comprehensive, interdisciplinary fashion to achieve the best patient outcomes possible.
DoH is currently working on the development of standards for the Centres of Excellence, in line with their respective areas of expertise. Throughout this process, DoH is taking into consideration consultations with its stakeholders in Abu Dhabi's healthcare sector, whilst also following the best international practices. The standards will be announced immediately after being finalised.
H.E Mohamed Al Hameli Undersecretary of Department of Health Abu Dhabi commented, "DoH conducted thorough research in Abu Dhabi to measure the positive outcomes of incentivising existing healthcare facilities to become Centres of Excellence, providing the highest quality of specialised medical services."
Al Hameli added, "Establishing more Centres of Excellence will contribute to further enhancing the quality of healthcare services in Abu Dhabi and reinforcing its position on the global map of medial tourism destinations. Additionally, it will support DoH in achieving its vision for 'A Healthier Abu Dhabi', ensuring the residents of Abu Dhabi have access to world-class facilities. This will drive more investments to the healthcare sector in Abu Dhabi."
The standard outlined six key indicators that are taken into consideration to evaluate whether the healthcare facility can be recognised as a Centre of Excellence. Among them are clinical outcomes, patient experience, patient safety and quality of medical services, and levels of employee satisfaction. The standard also considers the healthcare facilities medical research strategy and programmes as a metric to determine their eligibility to be recognised as a Centre of Excellence. Furthermore, the assessment notes the continuous medical education for healthcare professionals, training, and development for non-medical staff. DoH also assesses the accreditations to determine the healthcare facility's eligibility.
The standard also focused on system and leadership including operational guidelines for healthcare facilities, information security and confidentiality policies, whereas the second pillar assesses the healthcare facilities' infrastructure readiness. It also evaluates the Health Information Exchange system (HIE) for healthcare facilities and the design of the facility. The new standard also considers clinical services performance and a referral system set in place within the healthcare facility's network or network affiliation.
For more information on the new standard, visit www.doh.gov.ae/resources/standards.aspx
-END-